A workforce dedicated to AI development
Our global crowd is comprised of over a million contributors with 200 million task completions and counting—all regularly vetted, certified, curated and segmented to your specific needs.
Quality
Diverse, on-demand workforce curated for your projects by demographic and professional need, vetted with and by our rigorous quality checks and standards
Custom-made
If two heads are better than one, a hundred specialized heads are even better. We'll segment and customize talent based on your project's unique locale and experience needs
Secure
Security and privacy are core values. We're ISO-27001 certified and each project is protected by contributor-level data privacy agreements
Cost-effective
We do all the hard work for you. Get a team of experienced and certified contributors without the complications of recruitment logistics
Ethical crowdsourcing
If data is the lifeblood of AI, people are the lifeblood of data. Our platform offers flexible work and pay at or multiples times above the minimum wage per locale
How it works
Our workforce will help you create and improve AI models with high-quality training data, labeled and annotated quickly, securely, and ethically
2
Onboard crowd on your platform
3
Monitor progress and quality
Our coverage
Expedite your time to market with our experienced and vetted global workforce, comprising contributors from over 100 countries, natively speaking over 70 languages, and with countless professional backgrounds
Tier 1
English (United Kingdom), English (United States), Spanish (Spain), French (France), Italian (Italy), Dutch (Netherland), Portuguese (Brazil), Spanish (Mexico), French (Canada), Hindi (India)
Tier 2
Japanese (Japan), English (Australia), English (South Africa), Portuguese (Portugal), Czech (Czech Republic), Turkish (Turkey), Chinese (China), Thai (Thailand), Tamil (India), Indonesian (Indonesia)
Use cases
Net Entity Tagging (NET)
Improve your CRM system, develop a more responsive website or provide better search results with correctly annotated training data.
Crowd members will annotate and classify data into pre-defined categories.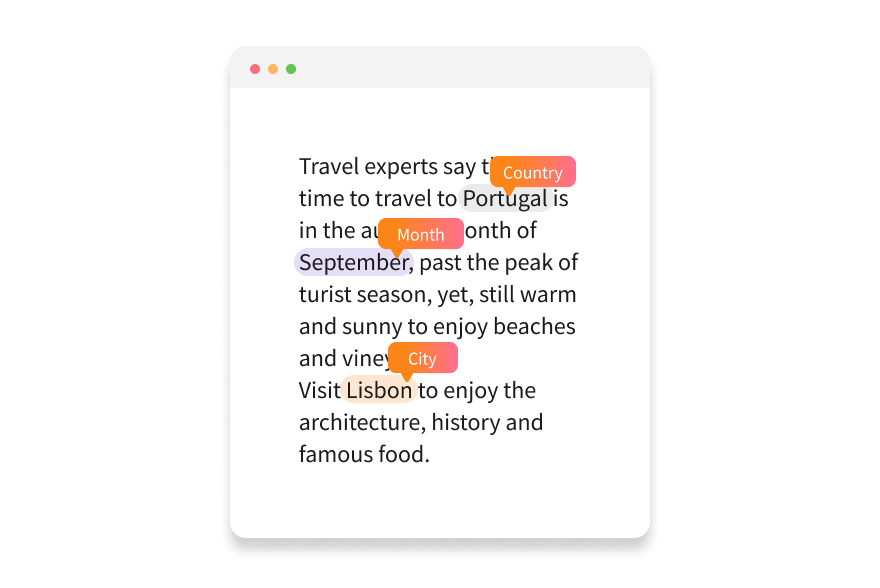 IVR Speech Dialogue Collection
IVR Speech
Improve your IVR systems in any language. Gather large amounts of representative, realistic, domain-specific spontaneous speech data. Crowd members will record interactions with an IVR system in scenarios customizable to your needs.